You will have hopefully seen that over the last month and a half I set myself a little project during the course of the 2019 Rugby World Cup in Japan.
It was called 45 Days of Rugby.
Each day during the tournament I added a new image to this website and my social media channels with the aim to produce a collection of images - and the odd video - of places and [where possible] people here in the birthplace of rugby. And with it being the Rugby World Cup, the daily additions had a focus on different points of interest here in Rugby all to do with the game of rugby.
Given that I am based in and write from the birthplace of the game, and I was born and bred here, and know the place rather well, you could say I was well positioned and qualified to do so. I even had the pleasure of writing and assisting with the production of the town's Visitor Guide last year (catch up on my bio here).
Causing a reaction
The reaction over the last month has been great, and if I am totally surprisingly better than I could have imagined.
People in the street I know have saying about it and following it as the daily campaign has progressed, let alone emails and text messages I have also received.
The interaction figures on my social media channels of Facebook and Twitter have spiked massively from impressions and click-through rates. User stats to this website and also my travel writing blog site The Landlocked Traveller have had a massive upward curve too, particularly as the days have past and the updates have built and built.
There has been not only local and regional interest, but also national and international following from a wide variety of people interested in travel and tourism, the game of rugby, even a number of teams and clubs.
Closer to home, the town's Mayor and Borough Council Leader among others were also following it. Rugby First, the town's Business Improvement District organisation were also suitably impressed in the way the campaign was drawing awareness to the town's attractions.
https://twitter.com/rugbyfirstltd/status/1186980413341917184
Many thanks to Karl @KarlQuinney for this clever campaign that reminds us of all the gems we have here in #Rugby. https://twitter.com/KarlQuinney/status/1186689888046985221 …

Day 33 of 45 Days of Rugby
Not wishing to give too much away but a further look inside the Webb Ellis Rugby Football Museum in @TheRugbyTown
(Maybe one last look tomorrow)#birthplaceofrugby #TheRugbyTown #rugbyhasballs #jamesgilbert #williamgilbert #webbellisrugbyfootballmuseum
See Rugby First's other Tweets
As were The Rugby Town Tourism who even ran a competition on the back of campaign and one of the day's photos.
·
Day 45 - added time - and the final day of 45 Days Of Rugby. Final pic has two aspects to it. Firstly, we are back where 45 Days Of Rugby all started a month and a half ago. Secondly, it's looking ahead to France in four years time.
instagram.com/p/B4aOZc_gaoq/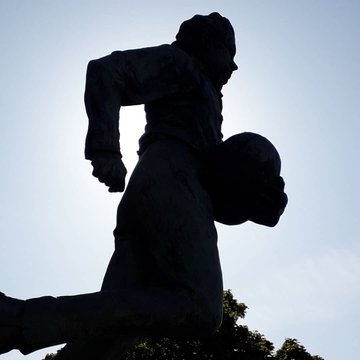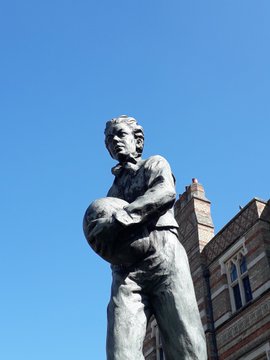 https://twitter.com/KarlQuinney/status/1184567805204746240
How many aerial displays celebrating
#RWC2019
can you find? submit your answer to Rugby Visitor Centre for a chance to win a bag of Rugby World Cup goodies!
#CelebrateRugby
bit.ly/2m1sZs4
·
Day 27 of 45 Days of Rugby. Through the posts.
@rugbyworldcup
street decor against the backdrop of the famous school and lengthening skies in
@TheRugbyTown
#TheRugbyTown
#rugbyschool
#RugbyWorldCup
#birthplaceofrugby
#45daysofRugby
#celebraterugby
#selfiespot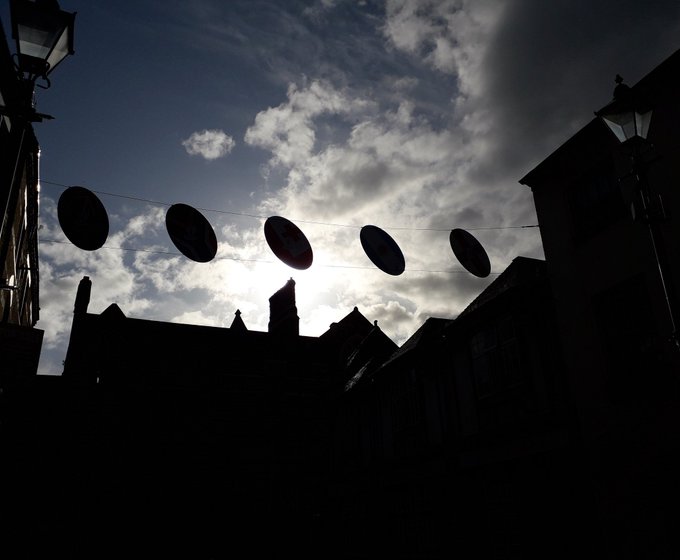 One of my straplines of many years ago had me saying, there is 'More to Rugby than just rugby'.  And I would like to think that during 45 Days of Rugby, that has certainly become evident. At least I hope it has.
Pointers from the project
Whilst on the back of the campaign I am pleased to say I have now picked up a couple of new assignments as a result, here's a couple of pointers for you to take from this project of mine with regards to social media.
Post regularly
Having a presence on social media but rarely using it is not going to do much for your company or organisation. The key is to retain interest with regular updates that provide customers with useful information. And it can about new products or services, offers, announcements, you name it. Anything that will be relevant to your audience and peak their interest and curiosity.
When you post regularly on social media, your audience 'see' more of 'you'.  And it is a cost-effective solution to marketing yourself and getting your message out there where it can reach potential customers.
2.    Build credibility
Your social media activity gives your audience a better understanding of your business and how you function. It also allows them to look closer at your brand and determine if what you do fits with your business motto, vision and mission, and theirs.
People want to be associated with reliable people that operate ethically, and by regularly posting on social media it lets you reach out to your customers, showing them exactly what kind of business you are.
3. Expand your reach
 There is no two ways about it, social media helps you expand your reach, and that has certainly been the case in this instance. When content is shared by others, it will be seen by people outside your target demographic. And this in turn can lead to more interest, more leads and higher conversion rates.
Why not get in touch and see how I can help your business or organisation develop a dedicated social media presence that will deliver results.
Contact me here
Before leaving the subject, I haven't quite finished with it just yet. The plan from here? Well, look out for some additional articles coming soon to my travel blog The LandLocked Traveller here on some of the places and attractions featured.